INTRODUCTION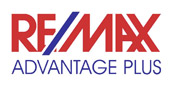 My name is Ryan O'Neill. As the leader of InvestmentPropertyGuys.com, our team and I would like to teach you how to buy investment property here in the Minnesota real estate market. So many of the agents on our team own investment property. We have real world experience on finding properties, fixing and flipping properties, and also on helping clients get the properties rented out.

Are you looking for a multi-family or commercial building? Looking to fix and flip? Looking for preconstruction or to buy and hold? We can help.
Through buying and currently owning 14 single family rental homes personally, I have learned strategies that can lead you to success. However, I must say, not before taking my share of "lumps" over the last eight years. I have done week long seminars that cost $5,000….I have bought all the "books and tapes." I have worked with many different agents and loan officers. During this entire process of trying to learn how to buy investment properties, I wanted to find someone that could "mentor" me one-on-one. I wanted find that person that I could trust and who I felt was experienced.
I could not find that person. Here, www.InvestmentPropertyGuys.com was born.
Who are we? What do we do?
We at www.InvestmentPropertyGuys.com are a group of real estate investors that work together on The Minnesota Real Estate Team at RE/MAX Advantage Plus in Minnesota. We are committed to helping other investors achieve their financial goals through different forms of real estate investing.
We work one-on one with clients of varying experience levels in a mentoring type of role. Obviously, there are many stages to the investment property process: finding the best financing and determining an overall strategy, targeting what type of property to find, finding that property, learning how to advertise for the rental property, advising you on how to prepare the home for a possible flip….the list goes on and on. We will accompany you along each stage of the process….from beginning to end. There are no contracts you have to sign with us, no upfront fees, etc. We want to show you how we bring value to the table, how we can help you build your long term wealth by you purchasing solid investment property.
We do not charge any type of "consulting" fees for our services. As licensed real estate agents with RE/MAX Advantage Plus, we make our money when the seller pays us commission on the home that you buy. We are not looking for a quick one-time sale. We are looking to form long term relationships with clients where we earn their repeat business.