Rodolfo Trujillo

Rodolfo graduated as an Architect in 1997 at the University of Morelos in Mexico. He moved to Minnesota in 1998 following love and never looked back. Their household is a multicultural environment as Jen is from Breckenridge, MN, Rodolfo is from Cuernavaca, Mexico, and they joke that their daughters are now from China. They both are fluent in Mandarin and are pretty immersed in the Chinese culture at school. If you stopped by their house you could hear Spanish, English and Chinese all being spoken, or maybe even hear someone singing. Rodolfo has been married to his wife Jen for 19 years, has 2 beautiful daughters, and has called Wayzata home for the last 14 years. Rodolfo and his wife enjoy volunteering at their daughters' school Xin Xing Academy in Hopkins, Girl Scouts, Soccer Club Fusion, All Saints Church, and Bei Dou Xing. Rodolfo also volunteers at Neighborhood Development Alliance teaching first time home buyer seminars, and has also been a part of the board of directors for MAAR and MNAR.

Whether you're buying or selling, Rodolfo will help you get the best deal possible while making the experience flexible and fun for you. As someone who treasures his family and loves his work, he understands the importance of a balanced lifestyle and can accommodate you whatever your real estate needs. For over 15 years his business has grown, thanks to referrals from clients like you who appreciate Rodolfo's attention to detail and ability to get the job done. If you decide to work with him, he guarantees that you will always will be treated with the golden rule. He is passionate about Real Estate and will help you make the best the decision for you and your family. Rodolfo can't wait to help you find your next dream home! Give him a call or send him an email today.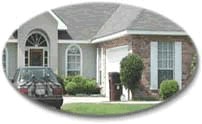 "We will use the information you provide, to respond to your questions or comments. This information will never be shared with third parties or affiliated companies"