Elyse Marie Corcoran

Elyse was born and raised in Woodbury and now resides in Cottage Grove. Needless to say she is a true expert in the east metro! Specializing in both buying and selling, Elyse works with both traditional buyers and sellers and investors, being the go-to resource for all of their real estate needs. In addition to her services, she has selected a team of experts she trusts and recommends - each of them play a vital role in any real estate transaction she manages. It is her expertise and her team's hard work that will make your next real estate transaction a smooth one. Elyse loves working with investors to uncover the perfect property that they will turn into a gem for the next buyer. And in working with traditional buyers and sellers, she is a great listener who will turn your wish list into a reality. Her business motto is: "Property is Important, but People are My Priority." We couldn't have said it better ourselves! Her experience and genuine, ethical approach to real estate make her a perfect addition to our team of professionals.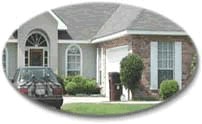 "We will use the information you provide, to respond to your questions or comments. This information will never be shared with third parties or affiliated companies"