Greg Hilger

Greg grew up in Luverne, MN and graduated from Minnesota University, Mankato with a degree in Elementary Education/Middle School Mathematics. Greg has worked at many schools in the southwest metro: the International School of Minnesota in Eden Prairie, Carver-Scott Educational Cooperative in Waconia, and District #112 in Chaska/Chanhassen.

As your Realtor, Greg promises to carry over his teaching background for your real estate needs. He will be honest, energetic and loyal. No doubt your real estate situation is unique and Greg takes that seriously. He and his clients are a TEAM and work TOGETHER to achieve their real estate goals. Greg works with buyers, sellers, and relocation companies around the Twin Cities / Metro Area. You can contact Greg at Greg@MnRealEstateTeam.com or 952-240-1309.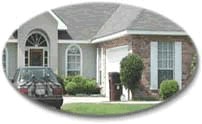 "We will use the information you provide, to respond to your questions or comments. This information will never be shared with third parties or affiliated companies"