John Kapustka

John grew up on a family farm in North Central Iowa and has lived in the Twin Cities for the past 20 years. He graduated from Mankato State University in 1987, and after working 8 years as a radio disc jockey and 13 years with Saturn, has enjoyed working with Re/Max since 2006.

He currently lives in Lakeville, is active with his church and is the father of 3 sons. John's experience working with buyers lets him put their perspective to work for sellers who want their listings to stand out. Call John directly at 612-597-5772 or email to JohnK@MnRealEstateTeam.com.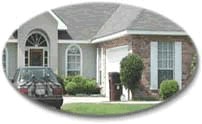 "We will use the information you provide, to respond to your questions or comments. This information will never be shared with third parties or affiliated companies"