Brian Trebelhorn

Brian grew up in the Northfield area and has been there all his life. Growing up on the family farm, while having a dad as a pilot for Northwest Airlines (now Delta), allowed the family to travel together and spend quality time with each other. Brian has taken that same philosophy and applied it to his current family as well. He and his two kids, Maxine, 15, and Nicholas, 12 along with girlfriend Chris, reside in Northfield. After graduating with a B.S. in Mass Communications/Spanish and Marketing from St. Cloud State University in 1993, he worked as an International Sales Manager for several years, traveling the globe and seeing many exciting places. When he started with Real Estate, he discovered his true passion and has been helping people buy and sell homes ever since.

Brian's areas of expertise include the southern Twin City belt, with extensive experience in land, rural properties, short sale properties, relocation and more, including experience in every major category of real estate. Because it was his minor in college, he also speaks fluent Spanish and enjoys working with the Latin American community as well. Licensed in Minnesota, Wisconsin and South Dakota, there are plenty of options when choosing to work with him. Brian's motto is: If it can be bought or sold, Brian can help...no games, no hassles, just hard work, honesty and integrity, the way Real Estate SHOULD be!

To let Brian help you, contact him at remaxhometeam@charter.net, cell phone at 507-254-7958 or toll free at 866-788-4795, any time, seven days per week. Or 24 hours per day, at www.BrianTrebelhorn.com, where you'll find more listings and real estate information. Or check out his ITunes App., under Minnesota Remax Real Estate.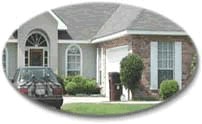 "We will use the information you provide, to respond to your questions or comments. This information will never be shared with third parties or affiliated companies"