Dan Vigdal

Dan was raised on a farm near Armstrong, IA. and went on to spend 6.5 years in the US Marine Corps, and US Air Force. Dan did further studies at Waldorf College, University of North Dakota, and University of Nebraska at@ Omaha. While studying for Business Administration Major, he took courses in Real Estate Finance and Marketing. Dan spent 24 years in the aviation industry as a business owner, and pilot of corporate charter and leasing services, providing personalized transport services for his clients, while managing the entire operation. Dan has always enjoyed meeting his client's needs, so when deciding to make a career change, it was a very good fit to transfer into the real estate business. He is very experienced in helping many clients with residential real estate over the past few years, working with both sellers and buyers. Dan is also very interested in investment properties, or commercial real estate properties. Give him a call and let him help you out with your needs.

Dan, and his wife Deborah, resided live in Highland Park until their move to Eagan. They have two wonderful sons. Dan & family are season ticket holders at the St Paul Saints Baseball, and Dan enjoys auto racing, bird watching, and fishing. Call or email Dan today! Dan@MNRealEstateTeam.com or 651-331-1404.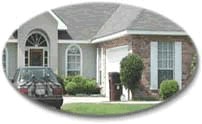 "We will use the information you provide, to respond to your questions or comments. This information will never be shared with third parties or affiliated companies"