Mike Kaderlik

As a Minnesota native - Michael was born and raised in Faribault and currently lives in Elko-New Market with his wife and two children. He has been expertly assisting buyers and sellers with real estate sales since 1999. Michael's extensive training in new construction home sales is an added benefit to his clients' real estate experience. Outside of real estate, Michael enjoys volunteering through church, golfing - when time allows, enriching his love of music, and traveling with his family.

Feel free to give Michael a call directly at 651-210-8644 or send him an email to Mike@MnRealEstateTeam.com with any questions you may have.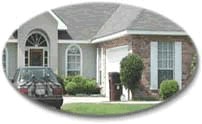 "We will use the information you provide, to respond to your questions or comments. This information will never be shared with third parties or affiliated companies"