Brian Carion

Brian holds his Masters degree in Mechanical Engineering from The University of Michigan, and has worked as a medical device design engineer for nearly 10 years. He is also a real estate instructor in the St. Paul Community Education program teaching Investment Property, Landlording, and Property Rehabbing classes. He has an extensive background in home sales spanning the topics of Single-Family Home sales, Multi-Family Home sales, small Apartment Buildings, and Luxury Home sales. Brian also owns and manages several single-family rental homes, and has extensive knowledge on property repair and maintenance. He effectively utilizes his mechanical engineering background, and hands-on experience as a real estate investor to help both buyers and sellers make wise and strategic decisions during their real estate transaction process.

Prompt and genuine communication is Brian's top priority, so please contact Brian if you have specific Home Buying or Selling questions, Landlording questions, Property Rehabbing questions, or even the most general of questions. He's here to help and to share his knowledge! Visit Brian's website to see all homes for sale in White Bear Lake and the surrounding areas. Brian can be reached at 651-324-1316 or Brian@Mn-Houses.com.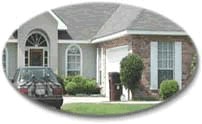 "We will use the information you provide, to respond to your questions or comments. This information will never be shared with third parties or affiliated companies"