Justen Vos

With over 20 years experience, Justen Vos provides real estate services to buyers and sellers located in Minnesota, focusing in and around the Southern Suburbs. As a native Minnesotan, Justen is incredibly well-versed in the areaís housing market and always manages to find his clients those hidden gems that other agents tend to overlook.
Justenís integrity and dedication allow him to hold client satisfaction as his highest priority, he works hard to make the entire home buying and selling experience as productive and enjoyable as possible. Whether his clients are first time buyers or seasoned investors; Justen works tirelessly to accommodate their needs and exceed their expectations.
To learn more about Justenís real estate services, please donít hesitate to give him a call today
at 952-221-5699.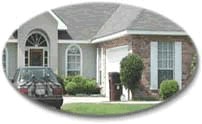 "We will use the information you provide, to respond to your questions or comments. This information will never be shared with third parties or affiliated companies"