Tara Cardenas

Tara comes from a sales management background and has been a real estate agent for the past 12 years. She ensures each client and home receive the attention they deserve, from marketing & staging to the latest in technology. Tara provides her clients with the highest level of professionalism & personalized service. This is the main reason that referrals from past clients account for the majority of her business. Using her experience Tara loves helping her clients start the next chapter of their lives. Whether you are looking for an investment property, buying or selling your home, she stays on top of every detail to make sure your transaction goes smoothly and is a success.
Tara and her husband Cory have been married for over 25 years and have three children including a daughter and twin boys. They live in the South metro area where they are actively involved in their church, community and children's many activities and sports.
You can reach Tara anytime at 952-484-9624.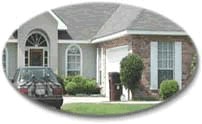 "We will use the information you provide, to respond to your questions or comments. This information will never be shared with third parties or affiliated companies"