Al Maas

Al grew up on a small dairy farm in Southern MN where he learned a strong work ethic, and what it took to be successful, at a very young age. He has lived in the Twin Cities metro area since 1985 and has always been passionate about Real Estate. Having been a General Contractor/Custom Home Builder for over three decades, Al brings an abundance of knowledge, experience and wisdom to the industry. He has built, remodeled, bought and sold hundreds of homes in all price ranges, and is ready to help serve you in your Real Estate needs! You can always count on receiving Alís honesty, industry expertise & follow-through, in any real estate transaction you entrust to him.
Call Al anytime at 612-363-7789.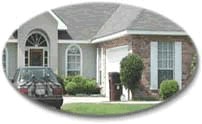 "We will use the information you provide, to respond to your questions or comments. This information will never be shared with third parties or affiliated companies"