Jennifer Tischleder

Jennifer has lived in Minnesota all her life. She grew up in the south metro and has called Shakopee home for the last 20 years.
Prior to her career in real estate, Jennifer spent 20 years in computer hardware sales and IT consulting and staffing. Jennifer and her husband have built a successful real estate portfolio with numerous rentals and flips in the last 10 years. She brings a great understanding of home ownership and the buying process as well as real estate investing to her clients.
Jennifer is devoted to helping her clients feel confident in the buying/selling process and helping to make their real estate goals a reality! Whether you are selling your home, looking to purchase a home for the first time or looking to become a real estate investor, Jennifer is there to help.
Hobbies include spending time on the lake with her husband of 23 years and her 3 children, making memories at the cabin and being active hiking, working out or spending time in her garden.
Call/Text Jennifer today at 612-203-3852.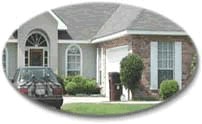 "We will use the information you provide, to respond to your questions or comments. This information will never be shared with third parties or affiliated companies"