Billy Gabler

Being a teammate, a captain, and a coach of team sports and individual sports teams like wrestling helps prepare us for life outside of sports. Being on such a high level team, winning National Championships made it clear to me that it would be important for my success to find the best team around. I didnít have to look far because Re/Max Adv. Plus and Ryan OíNeill with The MN Real Estate Team were just a few miles from my home. I joined the true #1 real estate team in the United States and Iím thankful for my decision every day.
I was winding down and selling both my businesses in 2017 so I really look at 2018 as my first full-year of being a full-time agent. I could read off a list of helpful people on our team and brokerage but it would take too long. I am grateful to those who have helped make this such a positive experience and thankful to be at Re/Max Adv. Plus and a member of The Minnesota Real Estate Team.
As a realtor, Iíve been told Iím a good communicator, negotiator, and thankfully thatís translated into a good amount of transactions this year.
My prior career I owned a couple businesses selling wrestling gear online and as an Under Armour dealer. Like any business Ė communication, follow-up, mixed with hard work and grit will make anyone successful. Iím taking that and all my experience to the real estate industry and plan on having a long and fun career helping others buy and sell real estate.
Like many, Iíve enjoyed success throughout life and overcome some tough times as wellÖmy experiences have helped make me a well-rounded gritty guy and I think Iím more compassionate and possess a higher level of empathy for others then I may not have had without my 20+ years of business experience.
I love working with people in so many different circumstances and Iíve been told it looks like Iím enjoying what Iím doing and theyíre rightÖI love this business.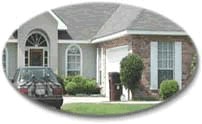 "We will use the information you provide, to respond to your questions or comments. This information will never be shared with third parties or affiliated companies"