Billy Gabler

Billy Gabler graduated from Prior Lake HS then from Augsburg University with a Business Degree in Marketing. Gabler has been a Real Estate investor since 2000 and now has over 30 rental units that he owns and manages in the South Metro market. From an Airbnb house on Prior Lake, a 12-unit apartment in New Prague, and everything in between, it's these properties and his numerous clients' successes he draws on to help his investors gain wealth through Real Estate.
Gabler has a massive network of friends and colleagues that he has that that sets him apart. "Along with my experience, my network is one of the biggest values I bring to my clients. Most of the investments I get for my clients never even hit the market! Gabler does no marketing, his family and his friends' referrals are his business and year-after-year he's a top performer on The Minnesota Real Estate Team.
Gabler specializes in working with Sellers and Investors in the South Metro market.
For more information, call or email today: 612-916-9000.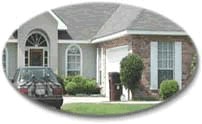 "We will use the information you provide, to respond to your questions or comments. This information will never be shared with third parties or affiliated companies"