Steve McDonald

Steve grew up in Burnsville and attended the University of Wisconsin-La Crosse with a B.S. in Business Administration. He resides in Lakeville with his wife, Kari, and their 2 children. Over the past 30 years, he has worked in the housing/real estate industry: from selling building products, managing residential construction companies, building a remodeling company, to selling homes. Steve continues to hold an active MN Contractor's License, and he provides you with the unique ability to look at a property and understand the structure, the potential possibilities, and the actual costs behind the goals you desire. He believes he must listen to people to gain an understanding of what they want to achieve, and from there, with the highest integrity, he works diligently to find realistic solutions.
If you are a first-time buyer, a move-up buyer, looking for an investment property, or looking to see what can be done with a potential property (or your current home) call or email Steve today! Steve@MnRealEstateTeam.com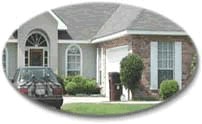 "We will use the information you provide, to respond to your questions or comments. This information will never be shared with third parties or affiliated companies"