Ken Wencl

As an entrepreneurial minded individual, in 1984, Ken founded, owned and operated a successful Heating, Ventilation and Air Conditioning company until 2013, managing 24 employees. During these times, he engaged in negotiating and successfully acquired business opportunities through his communication skills, and honest, respectful and cordial dealings. In doing so, Ken was able to further the interest of his company through diverse clientele by securing both local and National accounts. Working in this industry has given him the exposure and in-depth knowledge of all types of real estate, both residential and commercial, and the understanding of building structures. In his early twenties, Ken was involved in the management, operation and maintenance of family owned multi-unit apartment complexes, handling property acquisitions and sales, maintenance and construction. Throughout his career, he has recognized the importance of customer care, attention to detail, salesmanship, and successful negotiation to get the job done. Honesty was the cornerstone of his success. As a Realtor, it is Ken's passion to continue on the same path and represent his clients with their best interest at heart in buying or selling of their homes.
For community involvement, Ken is a supporter of TreeHouse, a non-profit organization providing shelter and counseling for troubled teens. His personal hobbies and interests include dancing, playing harmonica, sporting clays, hunting and cross country motorcycle trips. Contact Ken today to assist with any of your real estate needs at 612-387-2234.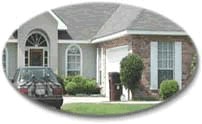 "We will use the information you provide, to respond to your questions or comments. This information will never be shared with third parties or affiliated companies"