Angie Lee

Angie graduated from Beloit College, Wisconsin and went on to graduate school in Canada, then made her way back to the Midwest via Fargo, North Dakota. For many years she has enjoyed her home in Minneapolis with her husband and two children. Angie is active in the Minnesota community, volunteering at the YMCA, University of Minnesota, Kare 11 TV and ECHO, among others. Angie likes to fly and garden. She also practices Tai Chi and enjoys hiking around Minnesota's ten thousand lakes.
With a background in health science and her entrepreneurial spirit, Angie is poised to help professionals, retirees and investors with their real estate needs. Angie is also an avid student of finance. She strongly believes that achieving financial freedom is possible for everyone. If you are looking to invest, she will share her experience as a landlord to help you find your next worthwhile investments. Angie advocates healthful living and feels that technology can be used to keep all of us, especially our children and seniors, safe and healthy at home. Whether you are searching for a simple, comfortable place to call home, or you are considering a smart home for ultra-modern living or retirement, Angie will always be more than happy to assist you. Language spoken: English, Mandarin, Cantonese.
Contact her today at 952-228-4032 or Angie@MnRealEstateTeam.com.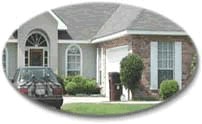 "We will use the information you provide, to respond to your questions or comments. This information will never be shared with third parties or affiliated companies"