Gerhardt Mahling

Gerhardt grew up near St. Cloud, MN. The son of two teachers, Gerhardt also became a teacher after earning an undergraduate degree and a Master's degree in Education at the University of Minnesota. He taught in Anoka and Coon Rapids for 7 years. After getting married, he and his wife converted the townhome they owned in Anoka to a rental property and moved to Columbia, Missouri. After a few years there, they moved to the Boston area. They bought homes in both states, and still currently lease out the home in Massachusetts. In 2013, they returned to Minnesota, now with 2 young daughters. A couple years after purchasing a home in Andover, they decided to build a home in the Excelsior area so that their girls could attend Chinese immersion within Minnetonka Public Schools.
During all this moving around, buying, selling, and renting properties, Gerhardt's full-time MN teaching license expired, so he decided to put his life experiences in real estate to work as a Realtor. Gerhardt will guide you through the process, from beginning to end. He will always put your interests first and help you find the home that fits your needs, desires, budget, and timetable. If you're selling your home, Gerhardt will help you find the right asking price and will put the power of the top-ranked Minnesota Real Estate Team to work for you to find a buyer. If you're interested in investment property or if you're a first time home buyer, he would be happy to meet with you at one of our team's monthly seminars. So if you have a question about real estate (or need help with your child's homework) please contact Gerhardt and he'll be happy to help! Call or email Gerhardt today at 763-742-3754 or Gerhardt@MnRealEstateTeam.com.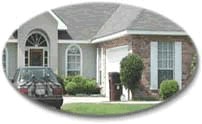 "We will use the information you provide, to respond to your questions or comments. This information will never be shared with third parties or affiliated companies"