Jeff Waychoff

Jeff Waychoff graduated from Regis University in Denver, CO with degrees in Finance and Communication. Jeff began his career in real estate as a commercial property manager where he managed class B office space, as well as large apartment complexes. Throughout his commercial real estate tenure, Jeff also held such roles as commercial real estate analyst and asset manager. After approximately 5 years managing other peoples' property, Jeff decided to break away from middle-management and pursue his true passion of investment real estate. Subsequently he began acquiring properties and building a personal investment real estate portfolio. Needless to say, he's never looked back! Jeff's burning desire to achieve financial freedom through real estate is what helps him deliver the highest and best service to his client's so they may do the same! Jeff has been involved in every aspect of single family and multi-family investment real estate, including property management, acquisitions / dispositions, 1031 exchanges, finance, negotiations, financial and property operations, marketing and leasing, as well as property rehab and maintenance. In addition to Jeff's residential expertise, he also works with many clients seeking commercial office, retail, and mixed-use space.
Jeff is married to his high-school sweetheart. They live in Edina with their golden retriever, Berkeley. Jeff and his wife share a passion for the outdoors and in their free time they enjoy golf, tennis, boating, hiking, and exploring all things the great state of Minnesota has to offer! Give Jeff a call today if he can help with your real estate needs.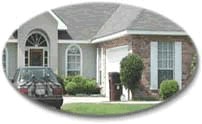 "We will use the information you provide, to respond to your questions or comments. This information will never be shared with third parties or affiliated companies"