Matthew Seaton

Matthew has a background in both real estate inspection and home insurance since 2004. As a Real Estate Investor and Property Manager, Matthew specializes in providing superior customer experience for the first time home buyer or real estate investor. Matthew strives to build and maintain strong relationships with his clients. He focuses on developing an in depth understanding of his clients' needs and goals in order to provide appropriate solutions. He stays committed, over time, to ensure his clients' needs are met.
Matthew is a licensed insurance agent in 50 states, has a B.A. in International Relations from the University of Minnesota and an M.B.A. with a concentration in Finance from Hamline University. In 2014, Matthew was nominated for the Wells Fargo Volunteer of the Year. He enjoys working with the Jeremiah Program as they transform lives two generations at a time. Give Matthew a call today at 612-508-3861.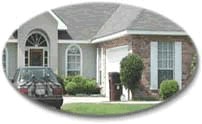 "We will use the information you provide, to respond to your questions or comments. This information will never be shared with third parties or affiliated companies"