Jeff Henning

Jeff grew up on a farm in East Central Iowa and moved to the Minneapolis area in 1987. He graduated from Wartburg College in Waverly Iowa, and got his MS from the University of St Thomas. Jeff and his wife purchased their first investment property in 1999, and currently own two investment properties. Along the way he and his wife remodeled an 1880 farm house, and bought and sold 4 other properties before he decided to get into real estate full time.

Jeff enjoys working with people to help them find a property that suits their tastes, or investments that meet their criteria. He has spent the past year primarily helping people avoid foreclosure by short selling their homes and helping buyers navigate a difficult short sale and REO market. Prior to 2002, Jeff was an avid golfer, and still plays recreationally.

Currently, Jeff belongs to the St Paul curling club where he curls in a league one night a week. Most of Jeff's (and his wife's) free time is spent working on projects in the house they own in Burnsville, and playing with their two children, now 6 and 7.

Contact Jeff by email at Jeff@MnRealEstateTeam.com or 651-210-4091 (cell).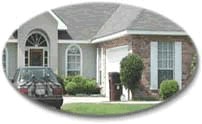 "We will use the information you provide, to respond to your questions or comments. This information will never be shared with third parties or affiliated companies"