Dan Myers

Dan grew up in Burbank, California, and went to school at Loyola Marymount. After College, as an Electrical Engineer, he pursued a career as a Manufactures' Representative in the Aerospace Industry. Eventually, Dan and his wife Amy decided to searched the country for an area that had the values that they wanted to raise their family with, and in the 90's they found themselves in Minnesota. Later, Dan also made some career changes. After years in sales, and investing in real estate (Dan owns several investment properties), he finally put the two together and began selling real estate full time.

Dan brings a unique and organize perspective to buying and selling homes. It's usually not until someone is actually in a real estate transaction that they fully realize they are dealing with dollars that it takes half a lifetime to earn. And while it rarely happens, the potential for problems are endless. So, with an engineer's attention to details and a salesman's love of getting a great deal, Dan's goal is to make every transaction go smoothly and, more importantly, make it understandable and comfortable for everyone; wether it is for a first time home buyer or for a seasoned investor.Dan currently lives in Minneapolis with Amy, their two teenage boys, Cameron and Carl, and their two dogs, Indy and Ike. You can reach Dan at (612) 708-5759, or by email at DanM@MnRealEstateTeam.com.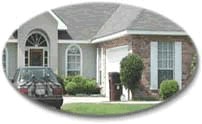 "We will use the information you provide, to respond to your questions or comments. This information will never be shared with third parties or affiliated companies"