Derek Walgrave

Derek grew up in Luverne MN and moved to the Twin Cities after graduating with his Bachelor of Science degree and his Masters in Kinesiology. After moving to the Twin Cities, Derek started a career in real estate and has never looked back. He believes the most important aspect of being real estate professional is providing his clients, with honesty, integrity, and hard work.

Derek is licensed as a real estate broker and has had a wide range of experiences in real estate. His experiences include marketing and selling homes, short sale negotiations, first time homebuyers, real estate investments, cash flow analysis, commercial marketing and sales, and international development and resorts. He enjoys working in all areas of real estate and continues to challenge himself to become a more complete real estate professional.

If you have any real estate questions or needs, please don't hesitate to contact Derek directly at 612-850-2119 or email him at Derek@MnRealEstateTeam.com.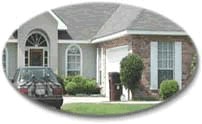 "We will use the information you provide, to respond to your questions or comments. This information will never be shared with third parties or affiliated companies"