Tim Jinks

Tim is committed to helping his clients' find the property that best fits their needs and is always committed to what is in their best interest. He is committed to helping guide his clients through the exciting, sometimes overwhelming and often emotional process of buying or selling a home. He understands that the purchase or sale of a home is one of the most important moments in his client's lives and he is committed to making it a positive and joyous event.
Tim has purchased and built several of his own properties over the years, even doing for sale by owner of his very first home prior to entering real estate. Tim has 10+ years experience in mortgage banking as well over 13+ years experience as an IT professional. This diverse background allows Tim to bring a unique skill set and perspective to his clients to help them reach their real estate goals. Tim is a lifelong resident of the East metro, having grown up in Mahtomedi and currently residing in the St. Croix Valley river community of Bayport, MN with his wife Tina, their 3 sons, Collin, Ryan and Evan and their golden retriever, Sora.
Tim is excited to be a member of the #1 real estate team in MN, The Minnesota Real Estate Team, and looks forward to helping you with your next real estate transaction. He can be reached at 651-202-6659 or TimJinksRealty@Gmail.com.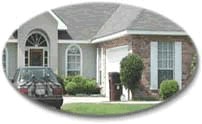 "We will use the information you provide, to respond to your questions or comments. This information will never be shared with third parties or affiliated companies"