Janae Ashton

Janae Ashtonís passion for real estate and her outgoing nature is driven by her desire to help people. In todayís real estate market, working with a knowledgeable Realtor is a must. Janae became a licensed Realtor in Minnesota in 1997. She strives to provide buyers and sellers with dedicated service to ensure a positive real estate experience. Real estate is in Janaeís blood. Her father was a contractor and her mother loved interior decorating. Starting as a young girl and throughout her teenage years, Janae helped her mother stage homes before the practice even existed. And with that experience, she can provide decorating ideas to achieve the best result when selling your home. And you can depend on Janaeís expert evaluation to determine its market value and to discuss a suggested asking price.
Buying a home, or real estate investment, is not just a financial decision. Itís a decision that involves some of your deepest emotions. Your mental images of home, family or success, can all become wrapped up in the process. Janae understands all these emotional aspects and she will help you make a smart financial choice, whether itís your dream home or dream investment. Her network of offices enables her to perform in any area of the Twin Cities. As a Realtor with access to state-of-the-art marketing and technology, she is able to deliver proven results on a variety of real estate transactions. Janae is committed and dedicated to building long term relationships based on top service and ethical standards. She will help you achieve your real estate goals, so you owe it to yourself to contact Janae Ashton.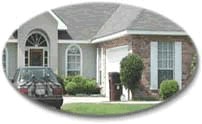 "We will use the information you provide, to respond to your questions or comments. This information will never be shared with third parties or affiliated companies"