Misty Day

I am a happily married mother of two beautiful girls. Each day, I try to instill in them the meaning of what it is to serve others. I believe that serving the people in our lives, and the community around us, is the most important aspiration in life.
I approach my business with this same philosophy. I am here to help. I will always make myself personally available to you, and always have your best interests at heart. I look forward to helping you with all of your real estate needs!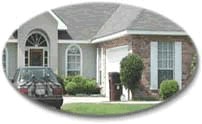 "We will use the information you provide, to respond to your questions or comments. This information will never be shared with third parties or affiliated companies"