Tim Lee

Tim was introduced to real estate at a very young age. Wanting a better life for him and his siblings, his parents eventually moved out of public assistance and bought their first home in the early 90ís. They settled in east side St. Paul where Tim spent most of his childhood. As the oldest of seven, Tim received first-hand experience through his parentsí real estate investing endeavors. This blessed him with a ridiculous work ethic and a wealth of real estate knowledge
After graduating from Central High School, Tim attended the University of Minnesota Duluth to study Psychology and Statistical Mathematics. Combining his childhood training and academic background, he established himself as a successful consultant for international corporations. During his time as a consultant, Tim honed two very specific skills. The first was predictive analytics, in which he advises important life-changing decisions through the use of quantitative analysis and subjective reasoning. The second was his refined negotiation skills. It is always been Timís dream to get back to real estate. It wasnít until he purchased his most recent home that reignited his passion for real estate, when he went through a less than satisfactory home buying experience. Tim believes that clients are smarter than they give themselves credit for and that every real estate situation is different and deserves its proper strategy. This led to Tim creating his own system. Using his consultative approach consisting of his real estate experiences, small group negotiations and analytical mindset, Tim utilizes these skills to get the very best result each time.
At the end of the day, Tim is a simple man who resides in Roseville with his 3 beautiful kids and lovely wife. Dedicated, honest and knowledgeable, you will want Timís expertise. Get started now, call/text Tim directly at 651-955-1525 or email him at Tim@MnRealEstateTeam.com.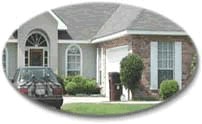 "We will use the information you provide, to respond to your questions or comments. This information will never be shared with third parties or affiliated companies"