Tom Gilbert

Tom is a passionate and market-savvy professional with an exceptional ability to listen to his clients' wish lists and tailor his approach to their needs. Whether you are buying or selling, Tom will provide you with the focused dedication to meet your real estate goals and work hard to build a positive relationship. He has been an investor in Real Estate rental properties since 2004 and a licensed Realtor/Professional Property Manager since 2010.

Tom is the youngest of four boys, raised in Edina and appreciates all cake-eater jokes. He graduated from the University of MN Duluth with a Bachelor of Business Administration in Marketing. He started his career in corporate marketing and project management for 15 years. Tom and his family recently built a home in Savage. When not working he is an avid sportsman, and loves training his Chesapeake Bay Retriever, German Wirehair Pointer and new amazing wife. Tom is at 612-207-8878 or Tom@MnRealEstateTeam.com.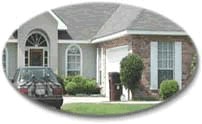 "We will use the information you provide, to respond to your questions or comments. This information will never be shared with third parties or affiliated companies"